Cannabis 101
DROPPING KNOWLEDGE
The appearance of indica plants are short and stocky. Its leaves are broad and chunky. Indicas tend to induce heavy relaxation and are therefore recommended during the evening, night, or after activity. The high of indicas are known as a "body high". The aroma of indica strains tend to be earthy or skunky.
Sativa plants tend to be tall, skinny, and lanky. Its leaves are thin and pointy. Sativas tend to be uplifting and cerebral. They are known to enhance creativity and productivity. The high of sativas are known as a "head high". Sativas tend to be sweet or fruity smelling. This difference in aroma is the result of terpenes.
A hybrid results from the breeding of two types of parents. Indica/sativa mixes are common but indicas can also be mixed with other indicas and sativas with other sativas. Indica-dominant hybrid possesses more indica traits while a sativa-dominant hybrid possesses more sativa traits. For example, a hybrid strain that displays more indica traits would have a sativa/indica ratio of 40/60.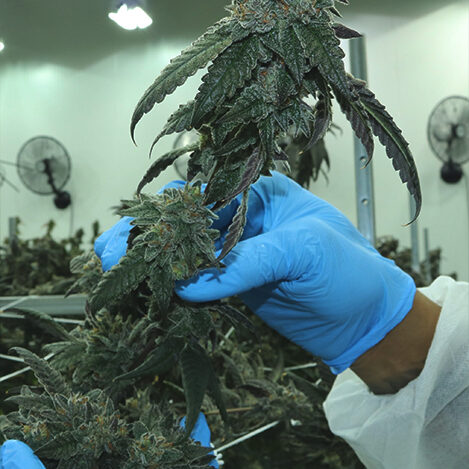 Terpenes are the compounds in cannabis that are responsible for specific aromas and flavours. Factors that influence the development of terpenes include soil, climate, and maturation.
Over 100 terpenes have been identified in the cannabis plant. Terpenes can enhance your high while possessing many health benefits.
For instance, some terpenes promote relaxation while others promote concentration. Myrcene, a well known terpene of cannabis, has been shown to have antibiotic, and anti-inflammatory effects.
STRAINS IS COMMITTED TO USING CUTTING EDGE TECHNOLOGY FOR TERPENE DEVELOPMENT AND PRODUCTION.